Current Mileage: 65,599
Background
I ordered this car in February 2008, the day after I saw a TV ad during the Superbowl game. I tracked the production and shipment of the car from Australia all the way to the former John Bailey Pontiac in Buford, GA were I finally took delivery of the car on April 30, 2008. It is fully documented with original build sheet, window sticker, and virtually every document Pontiac generated to market its new flagship model to the public and for training the dealer sales force.
Maintenance and Documentation
I have a three-ring binder with every maintenance receipt on the car from day one. The oil has been changed only with Mobil 1. I also have fuel reports which show every single tank of gas purchased from the day I took delivery until it was parked in my heated warehouse in late December 2015. It remains stored under a California Car Cover, with a battery tender connected. I start it once a month and drive it around the truck court behind my office building to keep all seals lubricated. I had both recalls completed in September 2016. They were the Ignition Key and Seat Belt Tensioner recalls. I have two new key fobs with the fixed blade key. The original folding-key fob that came with the car was the subject of the Ignition Key recall and was retained by GM.
The Car
Has every option that was offered:
The Premium Package
includes leather seating surfaces, driver and passenger heated seats, 6-wat power driver and front passenger seat adjusters, rear center armrest, leather-wrapped shift lever and leather-wrapped steering wheel and premium sound system.
The GT Sport Package
includes sport metallic pedals, Q54 19" machine-faced aluminum wheels, P245/40R19-94W summer-only performance black wall tires and leather-wrapped sport steering wheel.
Sunroof
– Power Sliding and Tilt
Standard Features Include
:
Sport Shift Automatic and Manual Mode in center console.
Power windows with driver and front passenger Express Down
Premium Carpeted Floor Mats
ABS with Traction Control
Automatic AC and Climate control with dual zone temp control
Cargo net in truck, with pass-through door to cabin
Rear mount battery with front-mount posts for Positive and Negative jumper connections in engine bay.
Keyless entry with remote start and automatic power door locks
Dual front and side airbags
Blaupunkt audio system with 11 premium loudspeakers including sub-woofer, 6-Disc in-dash CD changer, 6.5" color LCD screen with multi-function display, with aux jack for iPod/iPhone, or MP3 player.
Modifications
There are no performance modifications on this car. It is original and fully stock with only two exceptions. It originally came without a spare tire. Instead, it came with a bottle of liquid tire repair and a DC-battery powered compressor that could be plugged in to a power outlet in the trunk and used to inflate a flat tire. I still have those two items and the Styrofoam mold that was intended to hold them in the spare tire well. In their place, I purchased a full size original 19" machine-face wheel identical to the ones on the car, and fitted it with a tire pressure monitor and the same size OEM tire. In addition, I added a jack and tool kit identical to the ones included on the Holden versions of these cars in Australia. The second modification is carbon 35 window tint on all windows except the windshield.
Condition
This car is in excellent condition, with only minor wear and tear to be expected of a 65,000 mile daily driven car. It began service as my company daily driver, but I also owned a pick-up, which I typically drove on rainy days. My commute to work was only about 4 miles and I kept the car in my garage. It was never parked outside except during work hours. When GM decided to eliminate the Pontiac brand, I purchased a 2009 G8 GXP before they were all gone. I then gave this GT to my wife for her daily driver.
It has a small door ding in the rear passenger door where a shopping cart hit it. I had a PDR company get most of it out, but there is still a faint remnant of it. The front lower fascia has some parking bumper rash, and the windshield is showing signs of delamination at the top edge (common to all G8s). The front bumper fascia has some bug and road rash pitting that is minor. Otherwise, there is no damage history other than a minor rear end tap that cracked the paint on the rear bumper cover. A good friend who owns a body shop removed the cover, repaired it, then added color at the repair and cleared the bumper and put it back on with all new fasteners.
I am selling this car to make room for a 1974 Pontiac Firebird Formula 455 that I have some history with from back in '75 and '76.
This car has been well loved and cared for. You won't find a better maintained and documented G8 than this one. The Ignition Orange color is very rare. Only 927 or 7.7% of the total produced were painted this color. You won't see many on the road. It has always gotten admiring looks and compliments. Its styling is still current and it is a very fun car to drive, with lots of power! There are plenty of YouTube videos of top speed runs for these cars in stock condition reaching 160 MPH. These are amazing cars.
Price
$21,500
I have priced the car above average retail for several reasons. It is a true one-owner, well-maintained and highly documented car, unmodified, with all options available and painted in the second rarest color offered.
Included with the sale is the custom-fit California Car Cover, the full size spare tire and wheel, with jack and tool kit, two sets of floor mats and the custom-fit vinyl trunk liner.
It is a low-mileage car, having averaged less than 8,200 miles a year. There are a lot of G8 GTs for sale with 6-digit odometer readings, most of which have been modified. This is a rare jewel that is seeking the right buyer looking to own one of the last great cars to wear a Pontiac badge.
Send me a PM if interested and I'll send you my contact info for further discussion.
Here are some pictures.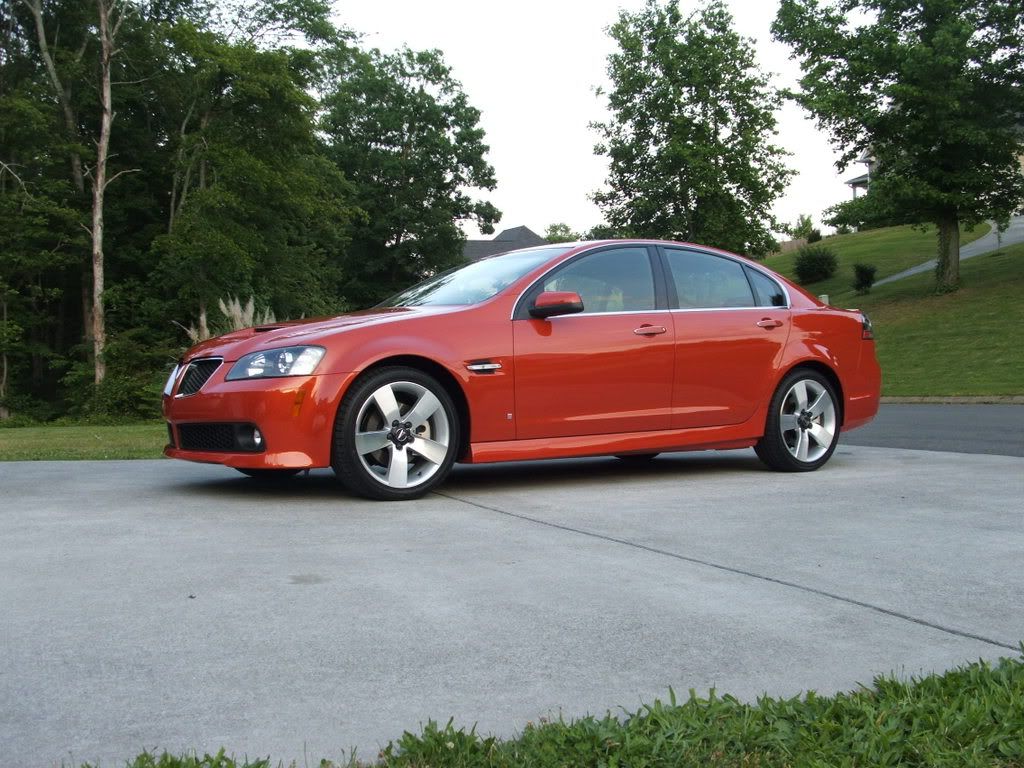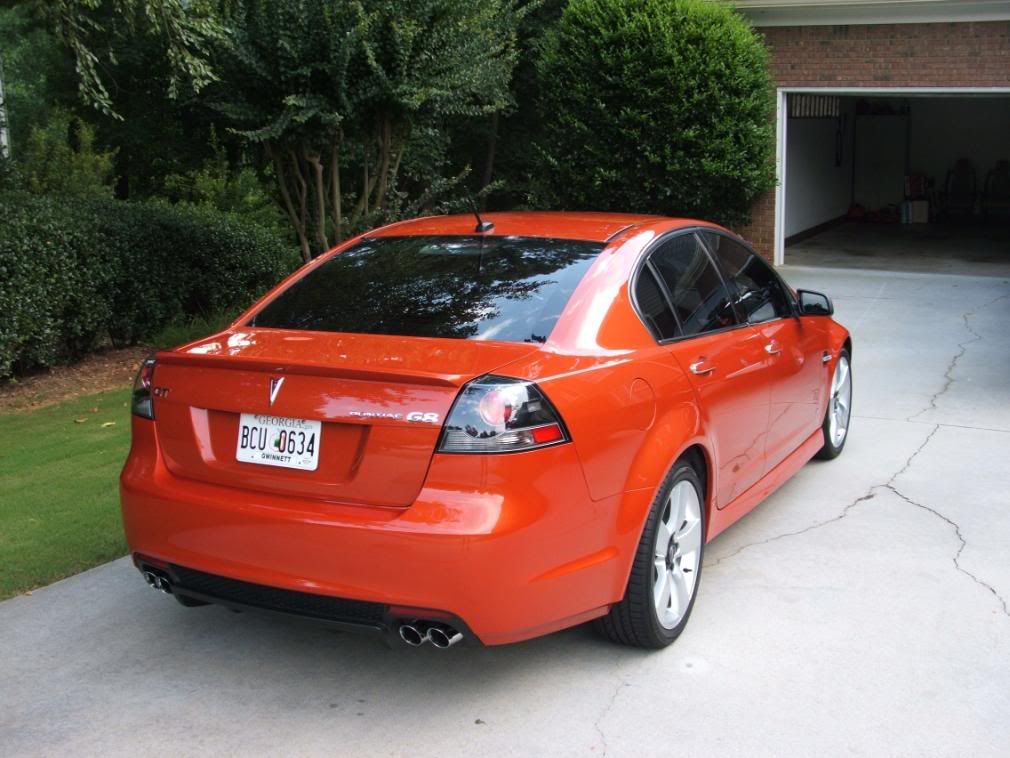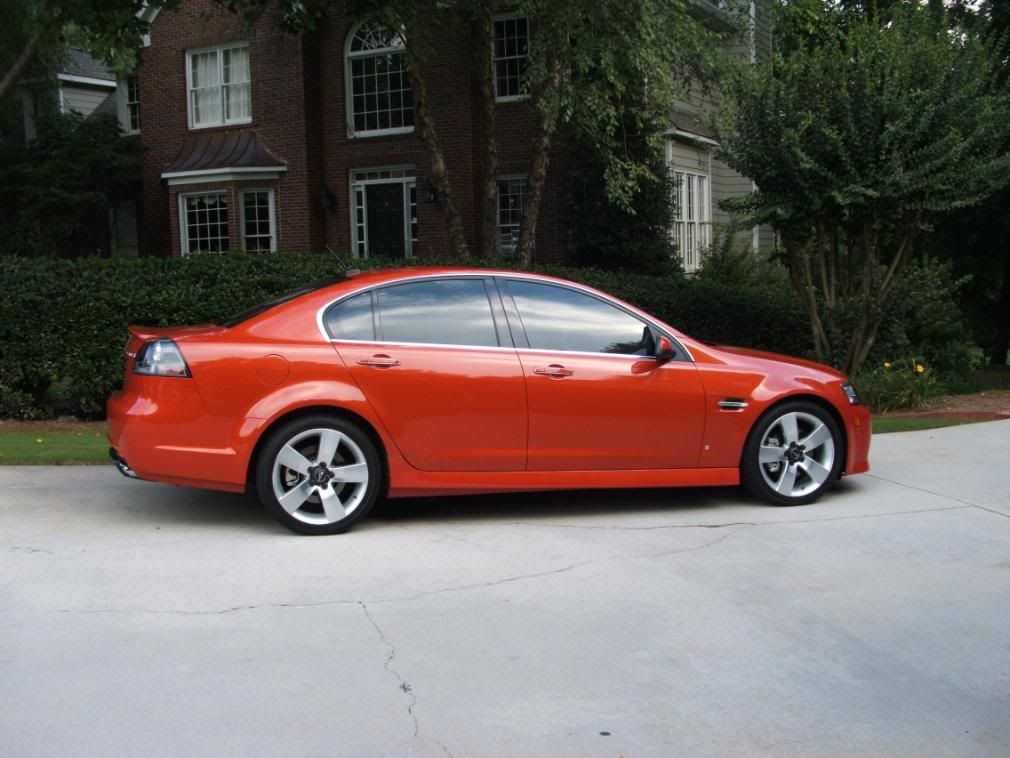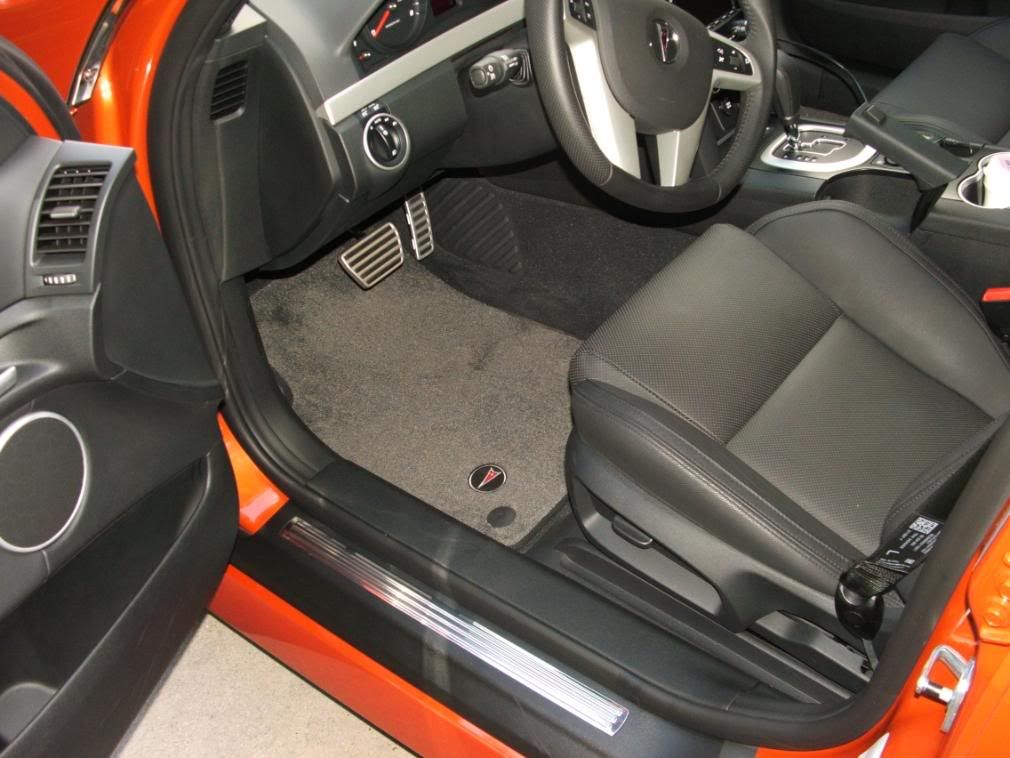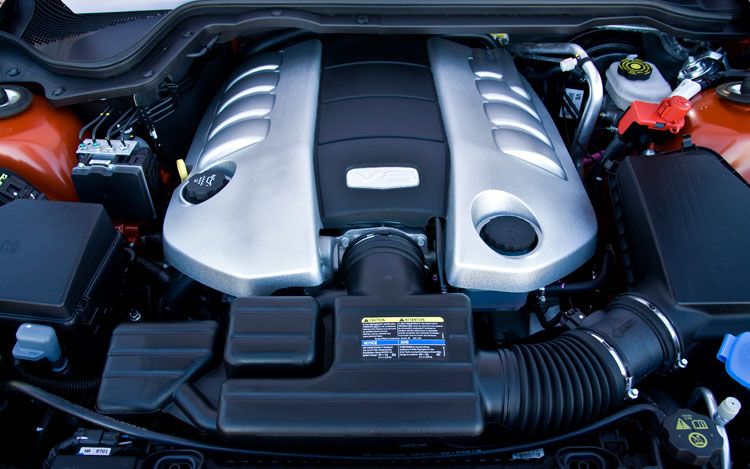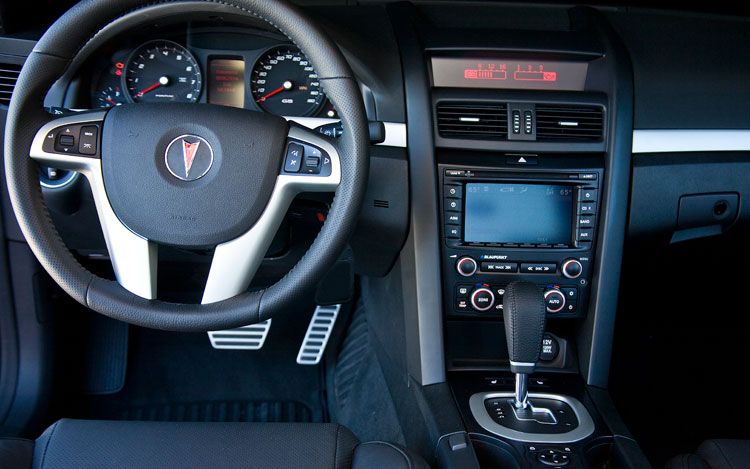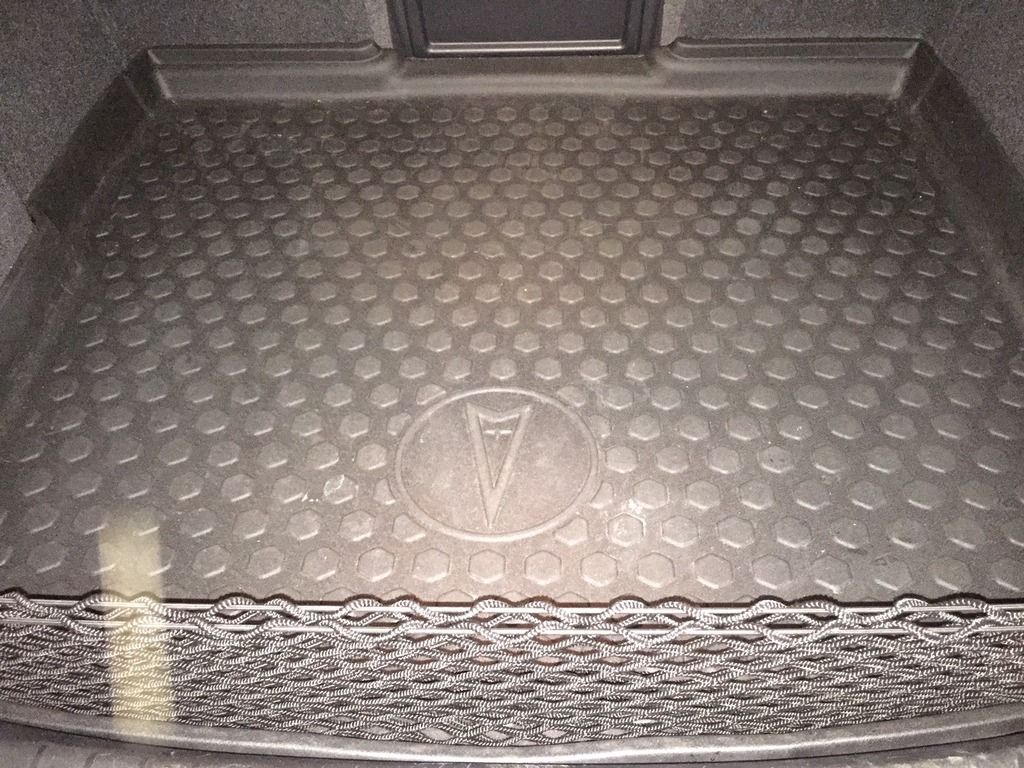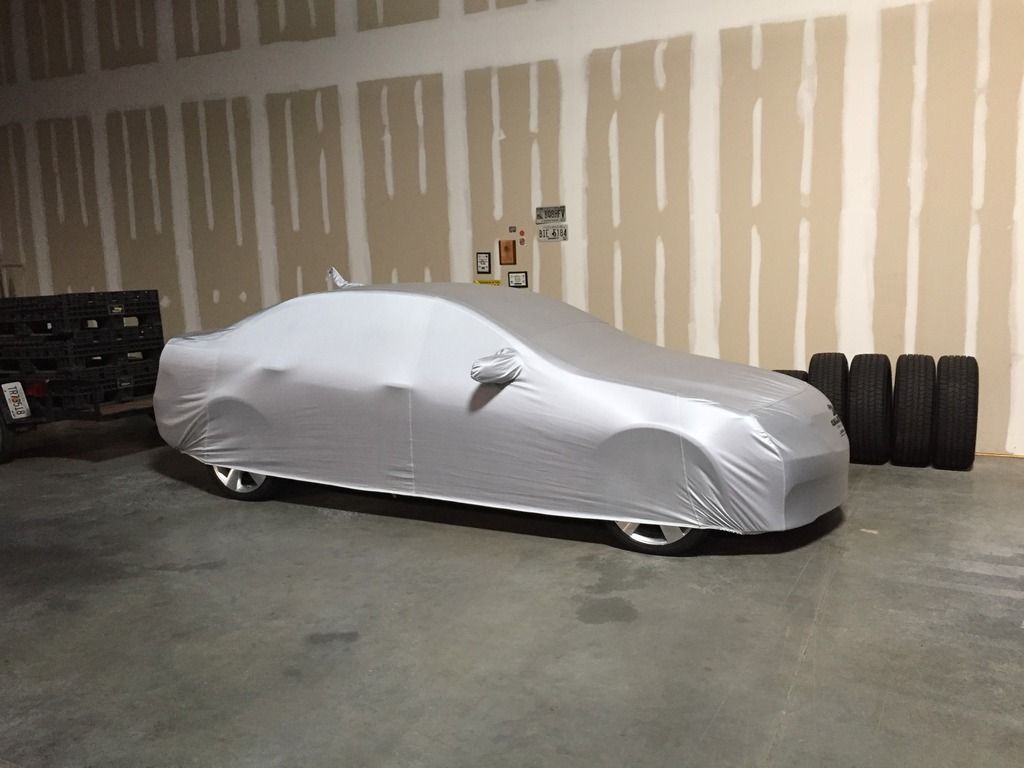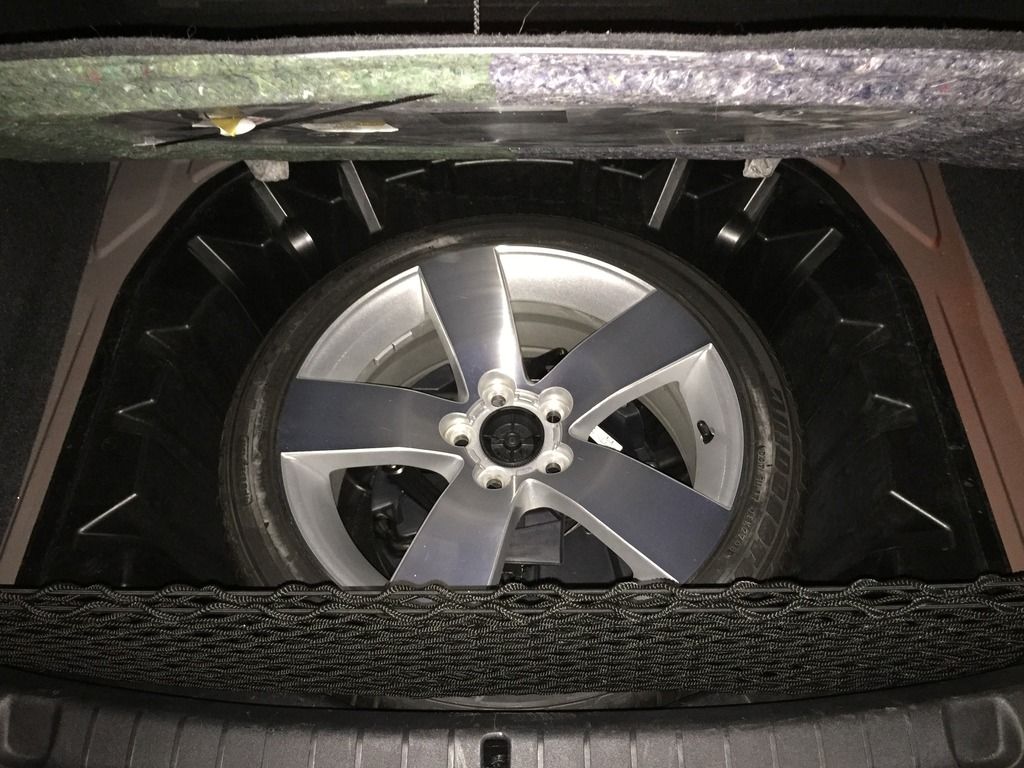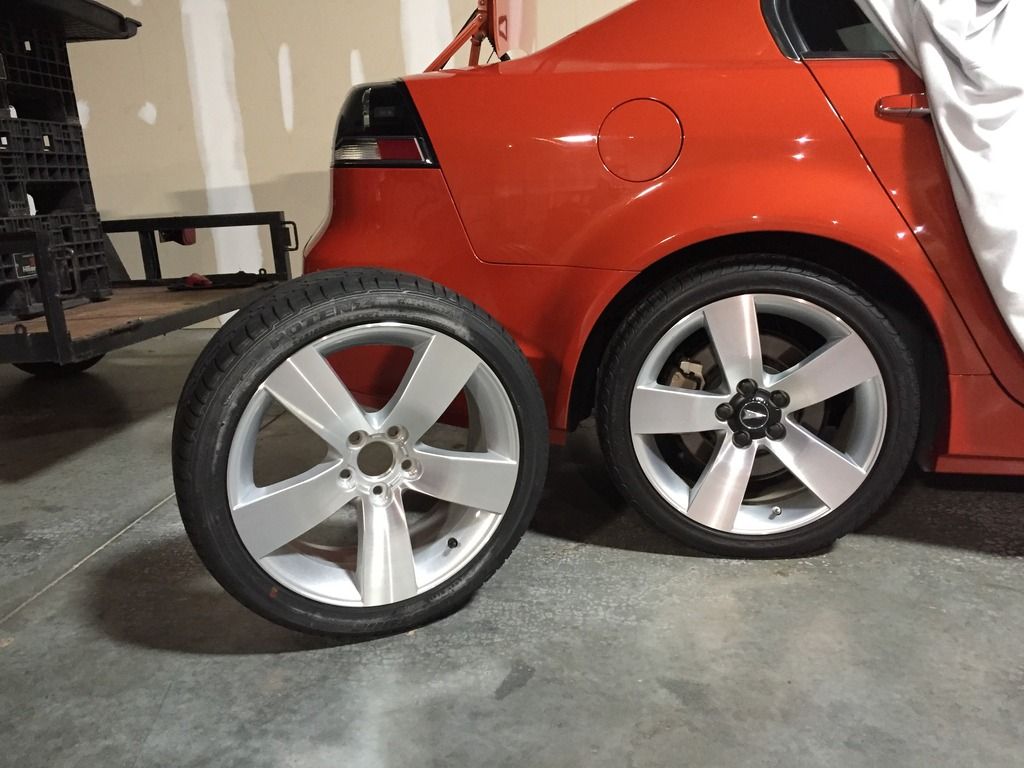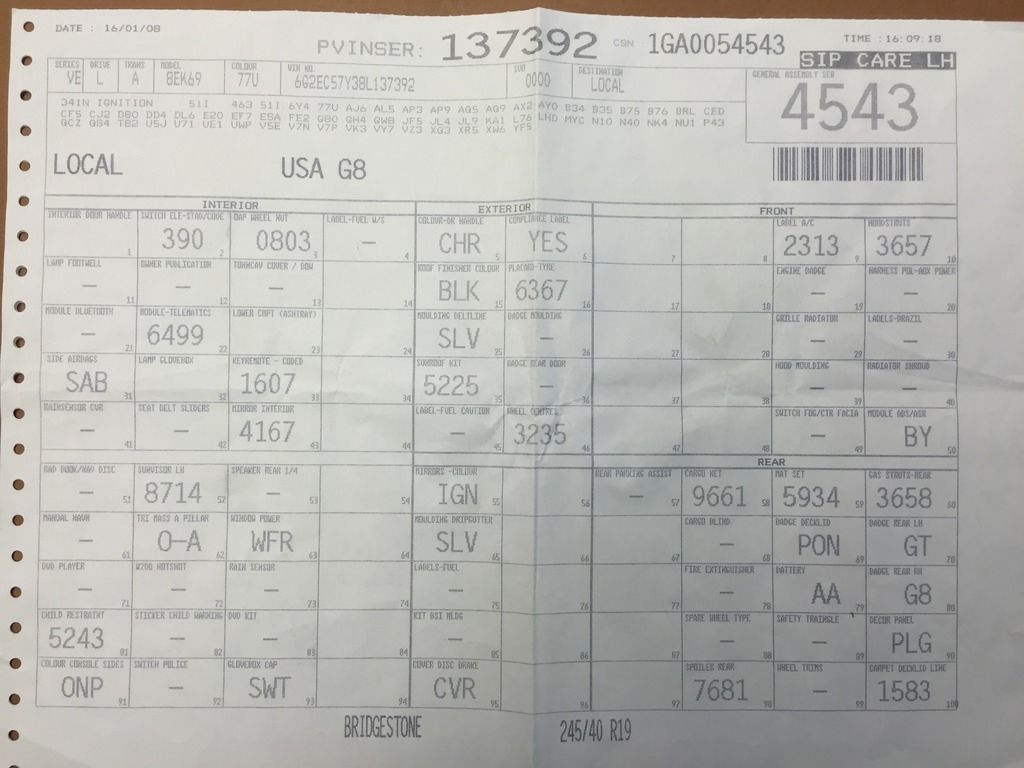 Thanks for looking,
BJ